PEAK Prime Plus Wifi
Stronger, smarter, and better looking. Green Mountain Grills listen to your feedback and built a pellet grill that will exceed your expectations. Better Temp control, better pellet fuel economy, and of course faster start ups. Running on their 12V direct power design provides a better grilling experience. 
Features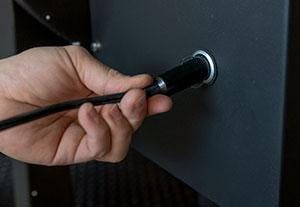 12V Direct Power
The new standard in outdoor bbq provides for more safe and efficient power consumption, faster start ups, and greater pellet fuel economy.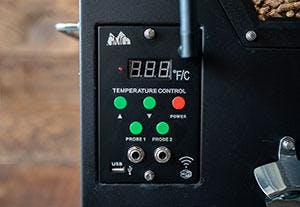 Digital Controller
Designed for precise temperature management with a 150°-550°F range with 5° increment control. Includes WiFi Smart Control, dual meat probes and a USB charging port.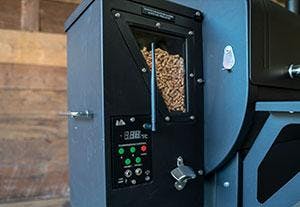 Pellet Hopper
Optimal 18 lb pellet capacity with pellet view window to keep an eye on your pellet usage. Comes standard with a pellet door on back for easy pellet clean out and a convenient bottle opener on the front.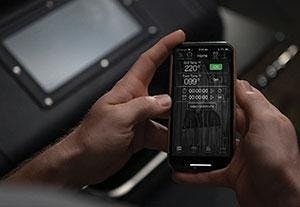 WiFi Smart Control
Control and monitor grill and internal food temps to-the-degree and on-the-go from the GMG App with access to a huge selection of recipes and grilling profiles.
| | |
| --- | --- |
| Dimensions | 52 in. (H) x 63 in. (W) x 34 in. (D) |
| Voltage | 12v |
| Wattage | 16.6w |
| Weight | 208 lbs. |
| Cooking Surface | 658 sq in. |
| Hopper | 18 lbs. |
1x

PEAK Prime Pellet Grill
Related Products
Only 1 Left
Green Mountain Grills Thermal Blanket (Peak / JB) - 12V WiFi Only
Green Mountain Grills Thermal Blanket (Peak / JB)
Green Mountain Grills Rotisserie Kit - (Peak / JB) Prime+
GMG DRIP-EZ Grease Tray Inserts (Peak / JB)